Over the past two years the Unilever corporation has been one of the favorite targets for parody videos online. This is primarily do to the fact that the multinational company makes both Dove and Axe, two brands that present diametrically opposing values and views of women.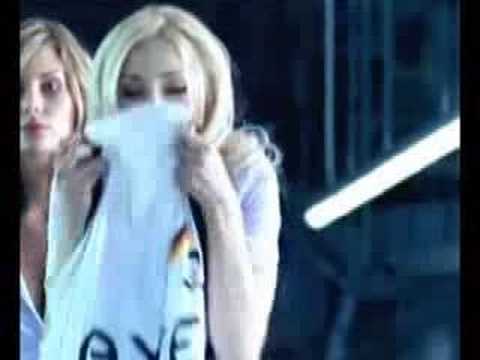 In 2004, Unilever launched their Dove Campaign for Real Beauty, a marketing strategy wrapped in a feminist package. Their tag line: "challenging today's stereotypical view of beauty". The marketing tactic included the online video Onslaught, that warned consumers about the beauty industries negative effect on young girls.
Rye Clifton noticed that Unilever also makes Axe Body Spray, a product whose brand identity is steeped in misogynistic notions of masculinity. Interestingly enough, the spray is accompanied by a sexist advertising campaign featuring exactly the kind of depictions of women that the company is supposedly criticizing with its Dove brand. So Rye re-edited the Onslaught ad replacing all the images of women with footage from Axe tv commercials. The remix exposes the inconsistency and deep hypocrisy of Unilever's corporate brand identity. Clearly the only value Unilever is really interested in is money – they will say anything to get you to buy their products. Clifton's remix was even featured on CNN's the Situation Room a couple years ago.
Below is the original Dove Onslaught ad for those that have not seen it.