Here it is, plain and simple: every violent moment from the 2010 Super Bowl commercial bonanza mashed together by Whirled. During the recent Super Bowl, amid the anti-choice controversy, CBS ran hundreds of ads, many of which we see after watching this remix, rely on physical violence to communication their message.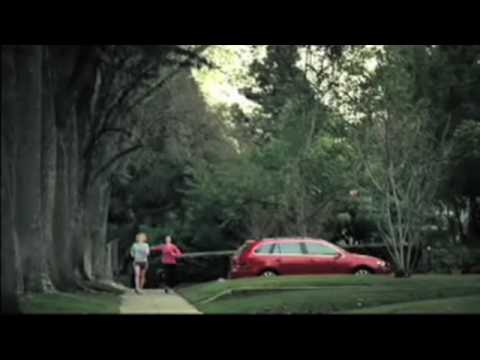 Now, compared to the guns, blood and guts we've become accustomed to in Hollywood movies, this may seem like light-hearted slapstick but this remix highlights the fact that violence has been so normalized in mass media to the point where we often don't even notice it. After experiencing all the clips of hitting, punching and tackling put back-to-back it becomes clear that violence on TV is the preferred form of humor, communication, entertainment, plot device and conflict resolution.
UPDATE Feb/18/10: Today the Media Education Foundation (MEF) posted clips from their documentary entitled "The Mean World Syndrome" about media violence & the cultivation of fear. In this clip from the film Dr. George Gerbner explains how Hollywood writers are pressured into creating violent stories.
They have global marketing formulas that are imposed on the creative people in Hollywood and I'm in touch with them and they hate it, they say 'don't talk to me about censorship from Washington, I never heard about that, I get censorship everyday. I am told put in more action, cut out complicated solutions, apply this formula because it travels well in the global market.' These are formulas that need no translation and essentially image driven and speak action in any language and of course the leading element of that formula is violence.